Best Ford Trucks
If you ask someone what brand of truck they drive, chances are good the answer is Ford. These are the Ford trucks that sit at the top of our must-have list.
Ford Pickup Trucks
Ford has a lock on the truck market with its F-150. It's not just the best-selling pickup truck in the U.S. It's also the best-selling vehicle in the U.S. overall and has held that title for more than 30 years.
The F-150 comes in a wide range of trims from minimalist to luxurious, and there is just as wide a price range. Its Super Duty cousins, the F-250, F-350, and F-450, provide Ford truck options for those in need of maximum capability.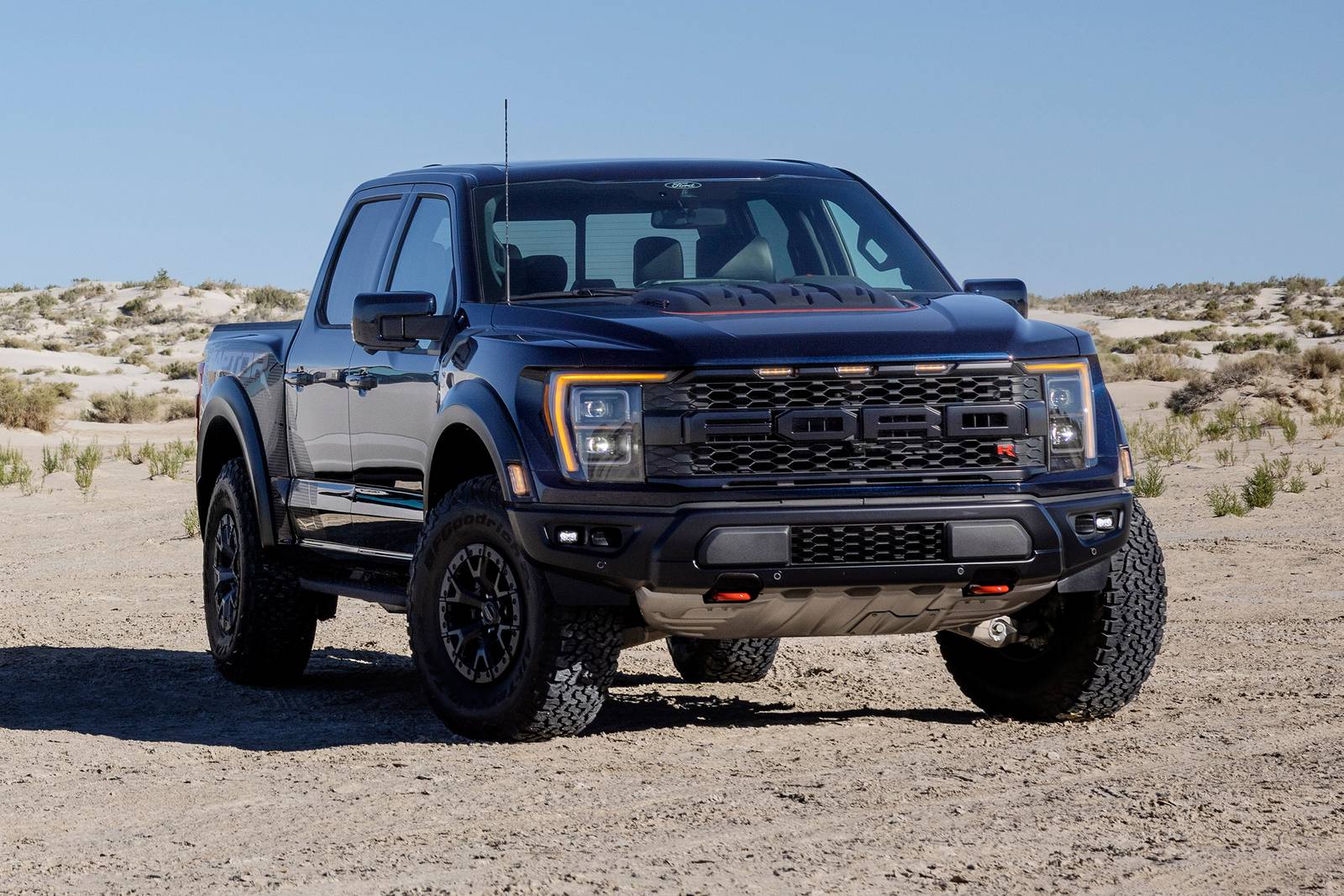 F-150 Raptor
The Raptor is Ford's off-road performance monster. It's all-new for 2017, and Ford has been slowly releasing teasers to whet the appetite of enthusiasts. Inspired by off-road races like the Baja 1000, the new Raptor weighs less than the previous-generation Raptor and includes new features to enhance its off-road prowess.
High-strength aluminum alloy helped the Raptor shed over 500 pounds, while larger FOX Racing Shox allow for more suspension travel. There's new terrain management technology and an available Torsen front differential to make it even more off-road ready. Add Ford's twin-turbocharged 3.5-liter V6 EcoBoost engine, and you have a truck ready to tackle anything.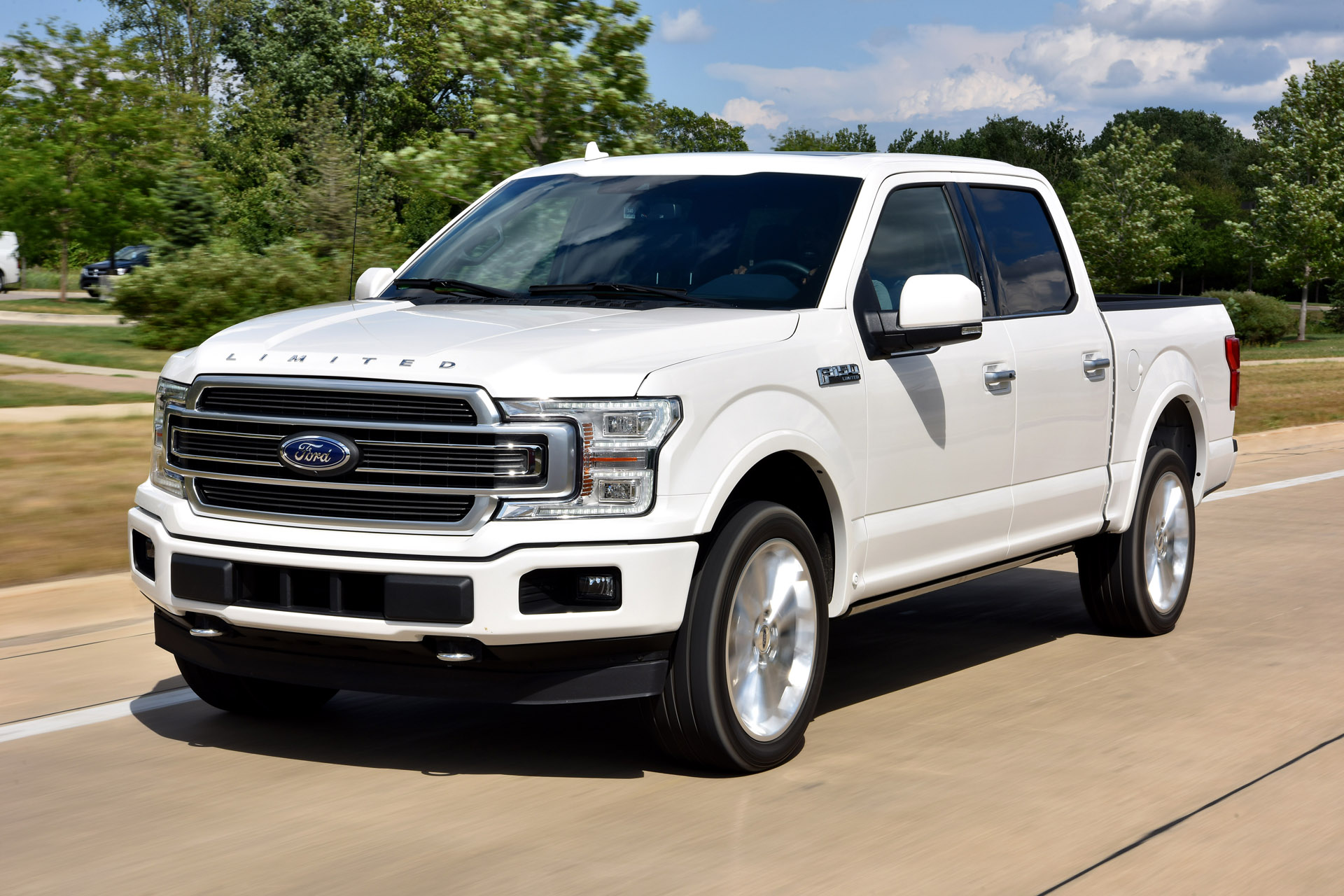 F-150 Limited
The Ford F-150 Limited is new for 2016, and it's the most luxurious version of the F-150 ever. This is the truck for those who want the feel of a luxury car combined with the utility of a pickup.
The F-150 Limited includes heated and cooled front seats covered in Mojave leather with Limited badging. The seats are 10-way power adjustable and have a massage feature to ease tired muscles. Even the rear seats are heated, so no one is left out in the cold.
Outside, there are 22-inch polished aluminum wheels, distinctive Limited lettering on the hood, a special grille, and more Limited badging on the tailgate. It's a truck that can tow and haul plenty while making sure you and your passengers are relaxed and comfortable.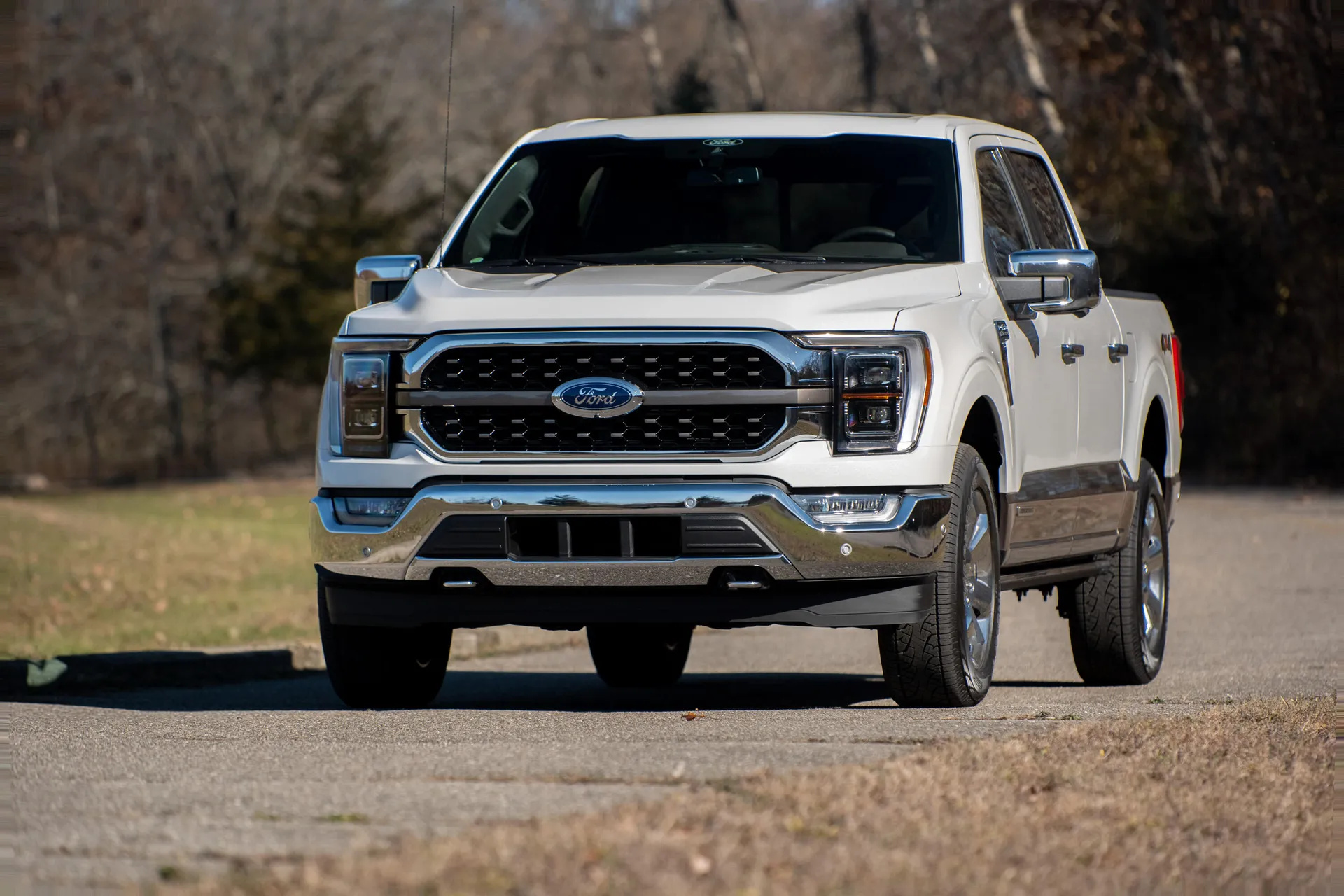 F-150 King Ranch
You might not own a ranch or know a thing about herding cattle, but you'll sure feel like you're a rancher when you're behind the wheel of the F-150 King Ranch. This version of the F-150 comes with features and design elements straight out of a Western.
There are wood interior trims and leather seats emblazoned with the "Running W" King Ranch logo. That same logo is featured on the leather-covered center console, the floor mats, and even the rear seats. Step outside, and the King Ranch has available 20-inch chrome wheels, side steps, and that ever-present King Ranch logo on the sides, rear, and wheels. No one will ever suspect you're a city slicker.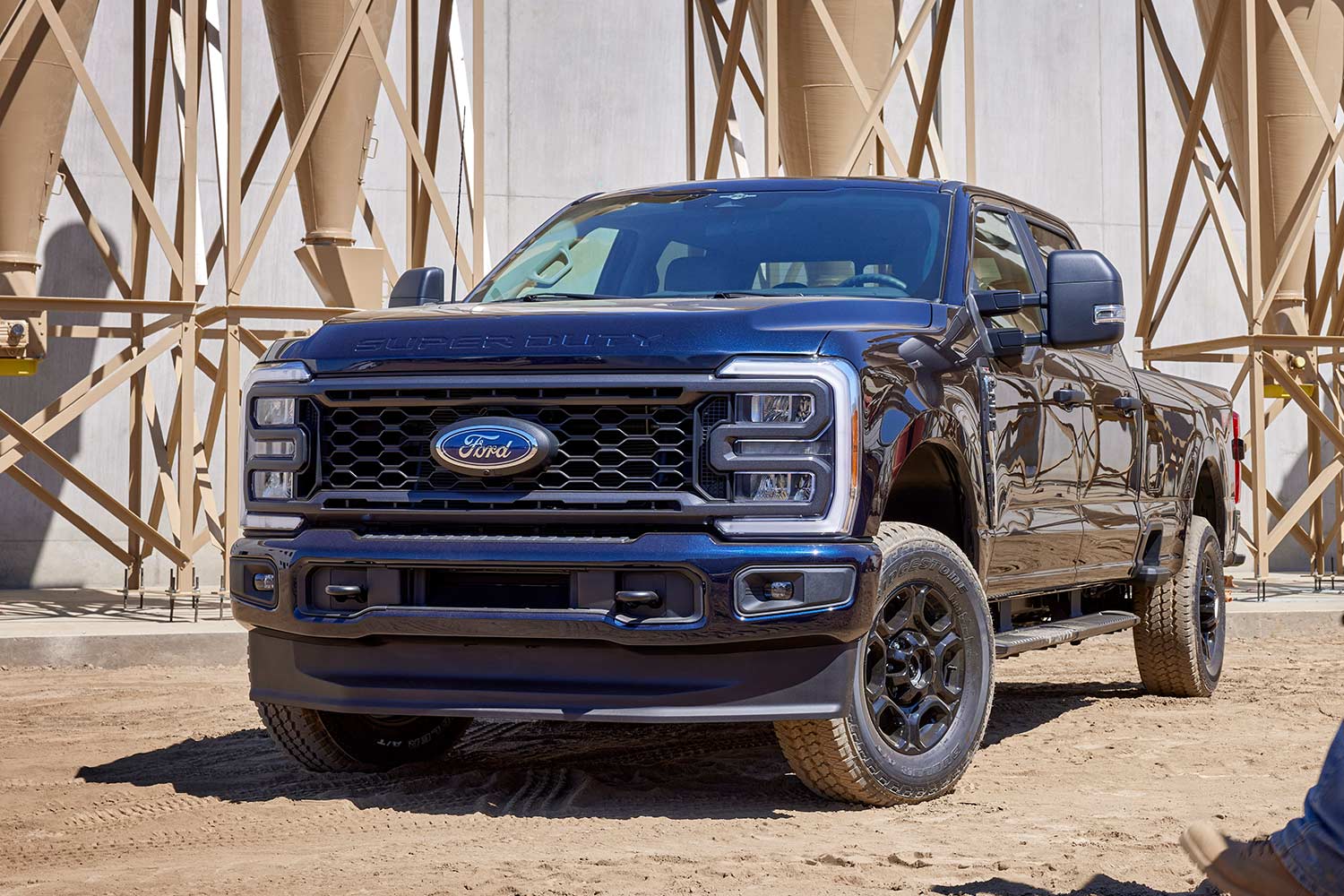 F-250 XL
Move up to the larger Super Duty trucks and there's the F-250 XL. It adds extra capability for those who need to get the job done. It's a working person's truck without unnecessary bells and whistles.
The 6.2-liter V8 gas engine has a best-in-class 385 horsepower and 405 lb-ft of torque to make towing and hauling effortless. You have a variety of fuel options, too. It's E85 capable and can be converted to either compressed natural gas or propane autogas. If you've got work to do, then this is your truck.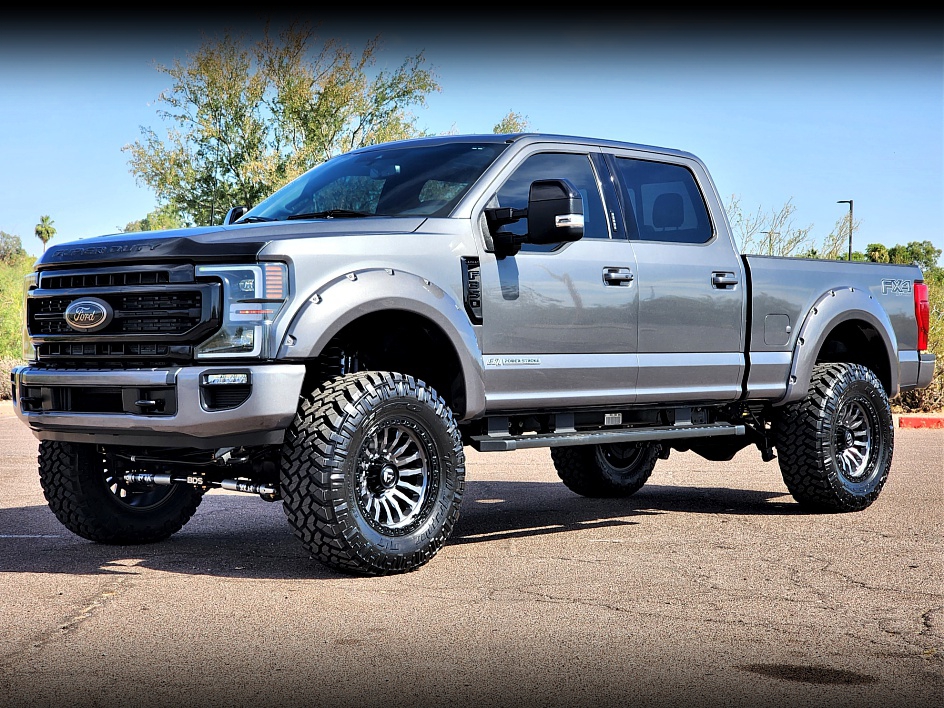 F-350 Lariat
The F-350 Lariat combines all the capability of a heavy-duty truck with added connectivity and convenience features.
There's dual-zone automatic climate control, adjustable foot pedals, cruise control, multiple 110-volt outlets, and a rearview camera all standard. There is also a premium Sony audio system, satellite radio, and heated and ventilated front seats. You might have work to do, but you're going to enjoy yourself while doing it.
F-450 Platinum
Take a look at the Ford F-450 Platinum. It's jam-packed with comfort and convenience features and is the most capable truck in the F-Series lineup.
The interior is nothing short of plush, with premium leather seats, a heated steering wheel, and walnut wood accents. Embroidered Platinum logos on all the seat backs add extra style, and Ford's voice-activated SYNC infotainment interface keeps you connected.
The F-450 Platinum comes with a 6.7-liter V8 diesel engine for superior performance. The maximum tow
rating for the F-450 is 31,200 pounds with a 40,400-pound gross combination weight rating. Upgraded suspension, tires, and towing gear ensure that this truck can handle anything you throw at it.
---
Post time: Nov-07-2023