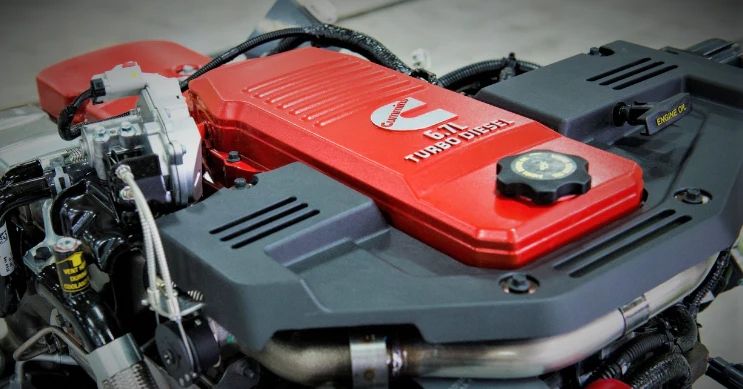 If you own a 6.7 Powerstroke diesel engine, you may be familiar with the EGR valve and the problems it can cause. The EGR valve recirculates a portion of the exhaust gases back into the engine to lower combustion temperatures and reduce emissions. However, this process can lead to several issues such as coolant problems, leaky cylinders, and stuck valves in diesel engines. These problems can lead to reduced engine performance, increased fuel consumption, and reduced engine lifespan. Fortunately, the solution to these problems is simple: EGR delete.
What is a delete kit?
Delete kit is an aftermarket component which can be referred to as a type of modification to an engine's emission system. This kit either removes or replaces certain components of the exhaust system of an engine. The advanced processes like Exhaust Gas Recirculation (EGR) and Diesel Particulate Filter (DPF), which are meant to limit the harmful emissions produced by engine, at the expense of engine performance and efficiency. In other words, we can say that delete kits are installed in a vehicle to restore the performance and efficiency of the engine. Variety of EGR delete & DPF delete for 6.7 Powerstroke are found in market and a person can choose any one fitting his needs.
While EGR and DPF systems are necessary for meeting environmental standards, they can hinder the 6.7 Powerstroke engine's performance. By installing an EGR and DPF delete kit, you can experience significant improvements in horsepower, fuel efficiency, and maintenance costs. However, it's crucial to research your state's laws and regulations regarding emissions before making any modifications to your engine. Overall, an EGR and DPF delete kit can be an excellent
Best 6.7 Powerstroke EGR Delete Kit Recommended - EGR Valve & Cooler Delete Kit 2015-2019 Ford Powerstroke 6.7L
If you are looking for the best EGR delete kit for your 6.7 Powerstroke engine, then look no further than the 6.7L Powerstroke Diesel EGR Delete Kit.
The 6.7L Powerstroke Diesel EGR Delete Kit is designed to completely replace the EGR system without requiring any other parts. The kit comes with all the necessary components for installation, including coolant hoses, block off plates, metallic and black gaskets, long and short silver screws, short black screws, hose sleeves, copper column, locking nuts, hose clamps, fixed pieces, and zip-ties.
The 6.7L Powerstroke Diesel EGR Delete Kit completes the coolant circuit, making it easier to install and giving excellent performance. The components of the kit are made of high-quality materials and are completely brand new.
This 6.7 Powerstroke EGR Delete is compatible with 2015-2019 Ford 6.7L Powerstroke
SHOP Exhaust System Parts at YIBAI factory
Are you looking for a way to upgrade your vehicle's performance and sound? Do you want to reduce emissions and save fuel? If so, you need to check out YIBAI factory, the online store for all your exhaust system needs. In addition to EGR delete kits, YIBAI factory offers a wide range of exhaust system parts, such as catalytic converters, delete pipes, exhaust manifolds and headers, CCV PCV reroute kits, catback exhaust systems, axle back exhaust systems, exhaust cutout kits and more. Whether you want to unleash your engine's power, improve your gas mileage or customize your ride's appearance and noise level, YIBAI factory has the perfect solution for you.
And the best part is that YIBAI factory also offers a wide range of customization services, including customized logos, packaging, and colors. If you have any needs, please feel free to contact us.Don't miss this opportunity to transform your car with YibaiAuto. Visit our website today and order your exhaust system parts with confidence and convenience.
---
Post time: Apr-28-2023